Common Grounders have been busy this month spreading the word about good food (Common Ground financial supporters deserve applause for making this possible – this work we couldn't do without you, thank you!).  Here's some of what we've been up to.
Producing the first CT Farm to School Conference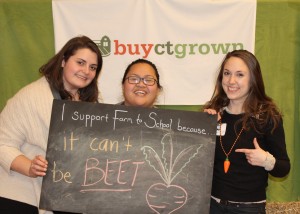 The CT School Garden Resource Center at Common Ground and the CT Food Systems Alliance proudly hosted Connecticut's first conference focused on Farm to School initiatives on March 20th.
Nearly 200 educators, school food service professionals, farmers, school garden enthusiasts, public health officials and policy stakeholders converged at Eastern CT State University and dove into this year's theme: "Build a Culture of Collaboration".
Common Ground's own Melissa Spear led a panel focusing on organizations in Connecticut who have successfully made farm to school initiatives work at the local level.  The panel included: Alicia McAvay (Farm FRESH New London County Schools) , Sally Mancini (Growing Great Schools, West Hartford), Sally Millius (Grow Windham), and, of course, Melissa Spear herself (Common Ground).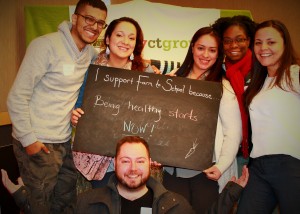 People from across CT showcased impressive examples of farm to school collaboration, with displays from the Hispanic Health Council, Start With Half A Cup, FoodCorps, End Hunger CT, CT Ag in the Classroom, Common Ground, Farm to Institution New England, CT Department of Energy and Environmental Protection, Roch's Fresh Foods, and more.
So much information sharing packed into one small day!  Workshops touched on:
best practices for the school garden
local foods procurement and promotion
experiential food education
food, farm, and nutrition curriculum
funding opportunities, and more!
Of course, the conference also allowed time for fun. During one session, some folks recreated the "Gimme 5" campaign dance that First Lady Michelle Obama so amazingly sported on The Ellen Show. Check out their video here!
Common Ground made sure participants received a resource manual with close to 80 pages of tips, tricks, and resources on Farm to School efforts. Extra resource binders are still available – please contact the School Garden Resource Center today to get your own!
Coming soon, if you'd like to stay connected or get involved, please consider joining Common Ground on May 28th at the CT Food System Alliance meeting where the Farm to School and School Gardens working groups will convene at the state level to continue to network and develop best practices for CT!
Presenting at the Northeast Organic Farming Association of CT Winter Conference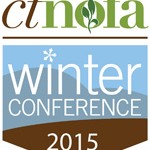 An important part of our CT NOFA conference experience this year was presenting the workshop A Fair Serving: Food Justice, Social Justice and Equality. Through a series of discussions, Common Ground Junior Anthony Duff as well as staffers Kerry Ellington, Sarah Tracy-Wanck and Shannon Raider-Ginsburg formed a conversation with the goal of illuminating the root causes of food insecurity by directly addressing how institutionalized racism has a direct connection to our food access problems. It was an amazing conversation that dove bravely into questions such as:
How are people being oppressed through our food and environment?
Why is it important to understand the history of exploitation when we talk about food justice and access?
What will NOFA members and the local food movement do to address systematic racism in our food system and stand up for black, brown, and indigenous rights?
We recognize these can be difficult conversations to have, especially in traditional food systems. We  also recognize we need to have them everywhere in order to begin to work toward positive change!
Co-producing the "Outdoor Education, Gardens and Farms: Nourishing Health Through Nature" conference
The Connecticut Outdoor Environmental Education Center and Common Ground's School Garden Resource Center held their second annual joint conference on March 12th at the Mystic Aquarium.
Our own Melissa Spear presented Making the Health-Nature Connection, reviewing current research that demonstrates the many health benefits associated with proximity to parks, exposure to nature and outdoor play. Empirical data shows that getting people outdoors to spend time in nature leads to significant reductions in chronic diseases such as cardiovascular disease, diabetes, and depression, as well as improved cognitive function and reduced levels of stress. Over the last decade research into the Health-Nature connection has become both more abundant and more rigorous, confirming what Environmental Educators have always known: Nature is good for you!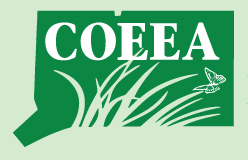 Over 150 Environmental Educators came to attend workshops that included Bringing Your School Garden Curriculum to Life, Nature Play:  Recharging our Environmental Imagination, and Healthy Habitats at School: Your Schoolyard as an Outdoor Classroom and Urban Oasis. Keynote Speaker John R.F. Lewis shared his experiences facilitating sustainability and agriculture programs for the Virginia Department of Health, and focused on how Richmond inner-city youth changed unhealthy behaviors as a result.
What's next?  Stay tuned next month for more stories regarding our food system and environmental education work!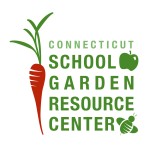 Many thanks to Tiffany Torres, Shannon Raider-Ginsburg, and Melissa Spear for their contributions to this article.