By Jesse Delia
Though warmer days aren't quite here yet, I can feel the growing urge to plant seeds, stretch my legs outdoors, and feel the sun on my face after many cold months. This Spring at Common Ground, we're feeling really excited to offer a little something for everyone.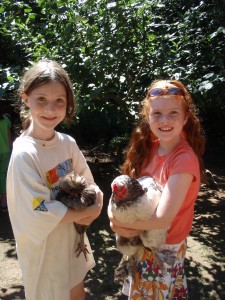 If you've known us for a while, there are some opportunities for families that will be familiar. As our community continues to grow, we're working to make sure grown-ups know they too have a place to play and learn! Our hope and wish for New Haven is that our programs and our site can be a space for the amazing, diverse members of our community to come together and truly find common ground with one another. We really hope you'll join us!
Our first Spring Open Farm Day is April 4th! Every Saturday from April through November, our site is open to the public for free from 10am until 2pm. Anyone is welcome to come visit the farm animals; stroll through the learning garden to see, smell, and taste whatever's growing; and explore the wetlands and forest that make up our campus. Everyone of all ages is welcome!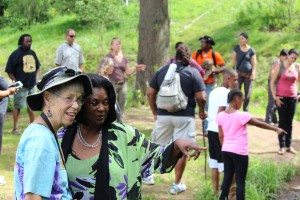 What you might not know about Open Farm Days is that we're now welcoming New Haven-based community groups to come for a free guided tour of our farm! Any community group, however official or informal, can call us up to schedule a Saturday visit.
Our adult and student staff will greet you, bring your group into the chicken yard, gardens, and wetland, and create a fun opportunity for the children or adults in your group to connect with nature in the city! Contact Jesse to schedule a visit this Spring (jdelia@commongroundct.org or 203-389-4333 x1221).
Remember too that anyone 18 and older can volunteer on Saturdays to help out on the farm with Farmer Shannon!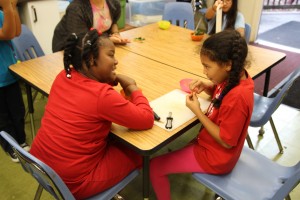 While you're visiting for Open Farm Day, be sure to check the schedule for special events! This Spring our Families Cook on the Farm series will be going into its fourth season- come join us to cook omelets, make fresh cheese, or bake fruit cobbler! If you'd rather get active and outdoors, you can come for a campfire and guided night hike; a hike up to the summit; or if you're looking for a somewhat more ambitious adventure, join us in June for our family camping overnight!
Something you might not have noticed is that we're trying to offer more opportunities for pre-school aged children to get to Common Ground and explore! Once a month, our Farm Days for Young Children program will be a chance for children ages 5 and under and their caretakers to explore the natural world with guidance from our environmental educators.
Last but not least, we're expanding our offerings for grown-ups! We currently run garden education workshops on our farm. This year we've started to offer workshops for adults focused on cooking, self-sufficiency and empowerment, and skills that help build resiliency—all while connecting with neighbors and new friends.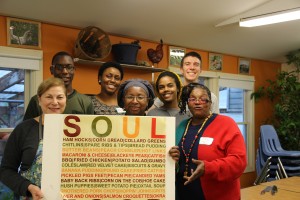 This Spring you can come learn cooking basics with a farm-to-table slant from our chefs; find out more about urban homesteading from a local permaculture expert; or start up your own mini-mushroom "orchard" in your backyard with New England mushroom gurus from "The Mushroom Forager." These classes are open to adults of all ages—and are free for our high school parents and students.
Our adult programs are a new and growing element of our community programs. They focus on bringing together diverse participants who want to learn about our ecological and social surroundings and communities—while getting to know more about one another and our great city. Whatever your interest, we're hoping we can offer something that sparks your curiosity.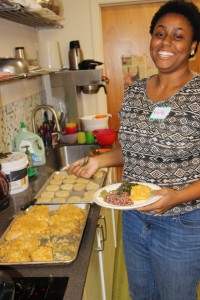 Or, if you don't see something you'd like to learn more about, we'd love to hear about what you think is missing! For that matter, we also believe there is lots of community knowledge and expertise in New Haven, so if you have an idea, skill, or gift that you want to share, let us know you'd like to lead a discussion, teach a class, or guide an outdoor experience. We'd love to hear from you!
Whatever your passion, we hope you'll come learn and play with us. We're certainly ready to celebrate Spring—and it will be even more fun if we can celebrate together!