Common Ground's curriculum mixes universally high academic expectations with active, authentic learning opportunities.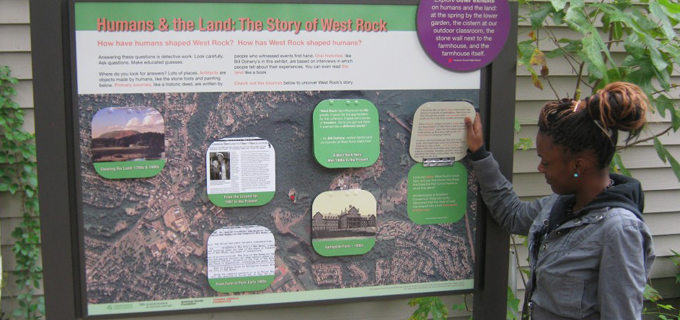 Imagine studying…
Science while you work with the Peabody Museum to design a permanent outdoor exhibit for our site.
Math while you 

use statistics to compare species diversity in West Rock Park and the New Haven Green

Literature while you

partner with professional actors to perform Shakespeare outdoors

Social studies while you design sustainable buildings for Common Ground's campus.
Common Ground's curriculum has been designed to foster authentic learning – learning that is real, relevant, and meaningful for students – in an intensive, college-prep environment. We see no tradeoff between academic rigor and student engagement, consistently high expectations and individual support, environmental learning and state standards. All of these things are essential pieces of the educational puzzle. All of our classes are rooted in Common Core Standards Connecticut Standards of Learning, and help students achieve on important tests like the CAPT and SAT. But rather than focusing just on skill-and-drill learning, we push our students to take on real problems and projects, work in teams, and perform for real audiences. We believe that this is the best route to student success in a high-stakes environment.
Block classes – taught by two teachers, and combining two academic subjects – help us keep the focus on authentic, challenging learning. Block classes offered at Common Ground include:
Biodiversity, rooted in West Rock Park, and developing student's understanding of statistical analysis, ecology, and local species diversity
Drama, built around an intensive residency with the Elm Shakespeare Company
Environmental Justice, an upper-level science and social studies course that focuses on the environmental challenges facing low-income and urban communities.
Power, which combines physics and political science to understand energy policy issues in the United States.
Ecologia, a Spanish and Biology course that uses the school's garden as its primary learning laboratory.
Food & Environment, in which students learn the science, politics, and environmental issues behind their food choices.
Core academic courses teach essential skills and concepts, while connecting to school-wide environmental themes. Common Ground offers a surprisingly large variety of courses, given its small size:
English Courses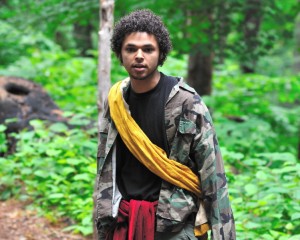 AP Language and Composition | Senior Writing | British Literature | Research Writing | African Literature | Western Literature | Classics | Local Literature | Senior Writing | Writing Workshop | Novels | Teen Memoirs | American Literature 1 & 2 | Short Stories | Survey of Literature | Fantasy Literature | Poetry | Reading Workshops 1 & 2.
Math Courses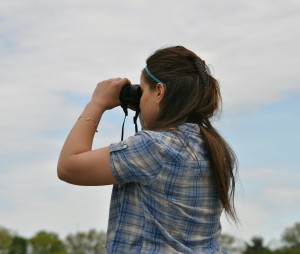 AP Calculus (A/B) | Honors Pre-Calculus | Algebra 2 | Geometry | Algebra 1 | Pre-Algebra
Science Courses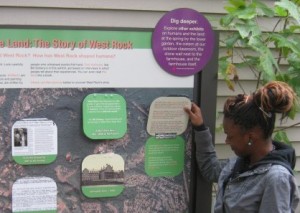 AP Environmental Science | Chemistry | Environmental Science 1 & 2 | Biology 1 (Cell Biology, Genetics & Evolution | Bio 2 (Anatomy & Physiology) | Physical Science 1 (Intro to Physics) | PS 2 (Intro to Chemistry | Environmental Research | Science Investigations 
Social Studies Courses
AP United States Government | AP European History | U.S. History – Evolving Democracy | U.S. as a Global Power | U.S. Social History | Empires | Global Conflict & Resolution | Documenting New Haven | Economics | Civics | Environmental Ventures | Sustainable Design
World Languages: French 1, 2 and 3 | Spanish 1, 2 and 3 | Advanced language courses offered online.
Physical Education and Site: Focusing in on personal fitness, nutrition, health, and maintenance of the school site.
Art: Developing students' skills in painting, drawing, ceramics, and a variety of other media.
Guidance & College Readiness: Pushing all of our students toward college and career success:
Guidance meets twice weekly, focusing on decision-making, leadership development, academic success, and college/career planning.
Senior Writing develops college writing skills and college entrance essays.
Senior Seminar is built around culminating social and environmental justice projects, a requirement for graduation.