Common Ground Plants Seeds »
Fresh local food should be a right, not a privilege.

Shannon Raider, Farm Manager
Impact Now »
10,000+ pounds of fresh, local produce grow in our gardens
Common Ground shared its harvest with approximately 2,500 low-income community members—through universal free lunch, New Haven's mobile market, on-site farm stands, farmer's markets, and a farm share program for families of our high school students.
Last year, this harvest grew 93 paid youth jobs growing food, building gardens, operating farm markets, and educating children about the sources of their food; 4 youth business ventures; and 10 different Common Ground courses, engaging 186 students in substantive, ongoing, authentic work related to urban agriculture and community food justice.
Next »
Ensure that every pound of produce is helping to educate, connect people, and build food justice.
Share the harvest with our neighbors and students — those who need it most
Grow our students & community members into the next generation of food justice leaders
Fuel efforts to promote food security and urban agriculture across Connecticut
Common Ground Cultivates Community »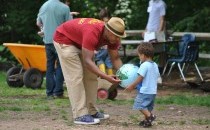 At Common Ground, I was urged to try new things. I was reminded that the Earth and its people are to be treasured and protected.

Jasmine, Camper, Counselor, Farm Intern
Impact Now »
15,000 community members join in our programs.

More than

6,500 kids joined in our children's programs—summer camps, school field trips, after-school and vacation programs—up from 3,000 just five years ago.
Five years ago, 396 kids joined in Common Ground's after-school and vacation programs; 

18%

were children of color. Last year— thanks to free buses, off-site programs, and financial aid—1111 kids joined in these programs, and 35% were children of color.
Before joining in Kids Unplugged, 41% of participants were adventurous eaters. After Kids Unplugged, an additional 46% of families report that their children are likely to try healthy foods at home.
Before Kids Unplugged, 63% of participants chose to play outside on their own time. After Kids Unplugged, an additional 30% of families report their kids choose healthy outdoor exercise.
Next »
Build the quality and impact of these community programs — creating lasting connections to nature and the sources of our food, and cultivating habits of health and sustainability.
Make sure our programs are open to 100% of community members, regardless of income, and engage a genuinely diverse community
Cultivate habits of healthy living and sustainable environmental practice

beyond our our own site —

 

through our school garden resource center, capacity-building opportunities for educators, and strong partnerships with like-minded organizations
Common Ground Grows Leaders »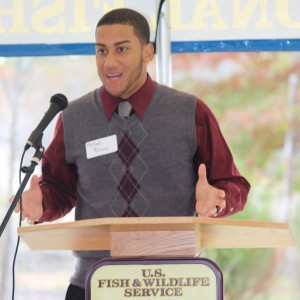 Now I am in college, and there is nothing holding me back. Common Ground prepared me for every challenge they can send my way.

Michael, Common Ground '12, UConn '16
Impact Now »
185 students from 16 towns, chosen through public  school lottery

65%

are from New Haven,

70%

are young people of  color, and

50%

qualify for free or reduced lunch
Last year, Common Ground's 4-year graduation rate was 100%. State-wide, 85% of high school students graduate in four years.
In each of the last 5 years, at least 90% of seniors are

accepted to college.

In our last graduating class,

83% of seniors enrolled in college

in the year following graduation

.

1 in 3 say they are interested in pursuing an

environmental field

in college
100% are POWERFUL leaders —

defending a portfolio demonstrating their leadership growth before they graduate.
Next »
Grow to

225 students

Open the doors of a new school building
Step up as the nation's greenest high school & a model for

urban education that works

Continue to create the next generation of

successful college students

and powerful environmental leaders