Common Ground's mission is to cultivate habits of healthy living and sustainable environmental practice among a diverse community of children, families, and adults.
We accomplish this mission through three tightly connected efforts:
High School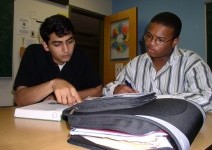 The nation's longest-running environmental charter school, creating the next generation of successful college students and powerful environmental leaders.
Urban Farm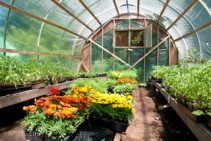 An urban demonstration farm, modeling practices of sustainable agriculture and contributing to a healthy food system for New Haven residents.
Environmental Center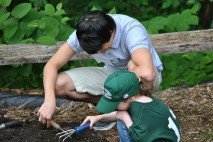 An environmental education center, offering programs that connect people of all ages with the natural world while helping them develop habits of sustainable living.   
As a whole, Common Ground is a center for environmental learning and leadership located in New Haven, CT.   It is a place where all members of the community – young and elementary-aged children, middle and high school students, the general public, and environmental practitioners – can find connections to the local environment, each other, and opportunities for learning and engagement.
Common Ground connects farm, forest, and city.  Our working farm includes production and educational gardens, and a variety of animals.  Located at the base of West Rock Ridge, our site includes 20 acres of forest with hiking trails, wildlife, and diverse natural habitats.  Within New Haven city limits, Common Ground seeks to explore urban ecology and develop paths to urban sustainability.