Dear Common Ground Community,
I am excited to share that Audrey Nefores has taken on the role of Common Ground's Director of Development and Communications! Audrey has already displayed her commitment to our mission and people during her time leading Common Ground's fundraising events — and I'm looking forward to seeing how she will apply that love and skill to help us achieve great things in her new role. Learn more about her and the experiences that lead her to be the perfect fit for our community below. I know she is looking forward to connecting with our supporters and community in the weeks to come.
Sincerely,
Monica
---

Audrey Nefores is a lifelong environmental and community advocate/organizer. At 16, she became the youngest individual ever appointed to her hometown's local Board of Aldermen, serving on the Anti-litter Committee where she organized several town-wide clean up events. In the words of one of the Alders, "she came to every meeting and always had a lot to say during public comment. We figured we might as well make it official!" 
She earned her Bachelor's degree at Hampshire College where she double majored in Digital Media and American History and wrote her thesis on the history/representation of the American Working Class. She studied under her late mentor Robert Seydel, who instilled in her the value of the historical past and the emotional present. Throughout her studies, she fed her love of the outdoors by working on organic farms in both MA and CT.
Upon graduating she was hired by her former professor, filmmaker Joan Braderman, managing the daily operations of her nonprofit, No More Nice Girls Inc. — a group designed to develop and produce inter-cultural films and videotapes, multimedia, websites and series for distribution. She then went on to organize art events in LA before returning to CT to take on the role of Director/Curator at a community-oriented art space. 
Community and creativity have been guiding principles of all her professional endeavors.
In 2017, Audrey turned her focus from art/film to education and began a role at New Beginnings Family Academy, a public charter school in Bridgeport, CT, where she honed her development and communications skills. During this time she also took on the role of part-time Director of Communications for Band Central, a group that supports CT nonprofits hold successful events and through grants and making connections with local musical talent.
As a resident and lover of New Haven (the unceded territory of the Paugussett, Quinnipiac, and Wappinger peoples) Audrey was eager to root herself at a locally-focused organization. She joined the Common Ground community in January 2020 and was quickly, and deeply, moved by the ways her fellow staff showed up to provide care and support for our community, students and families.
"Though I had only been at Common Ground two months when the pandemic hit, when COVID impacted my family my staff community activitated – within hours they set up a meal train, delivering home-made food daily. I knew then I was in the right place. I remain deeply inspired by the unique voices that make up Common Ground and I'm eager to do more to elevate the collective power of our students, educators, staff and supporters."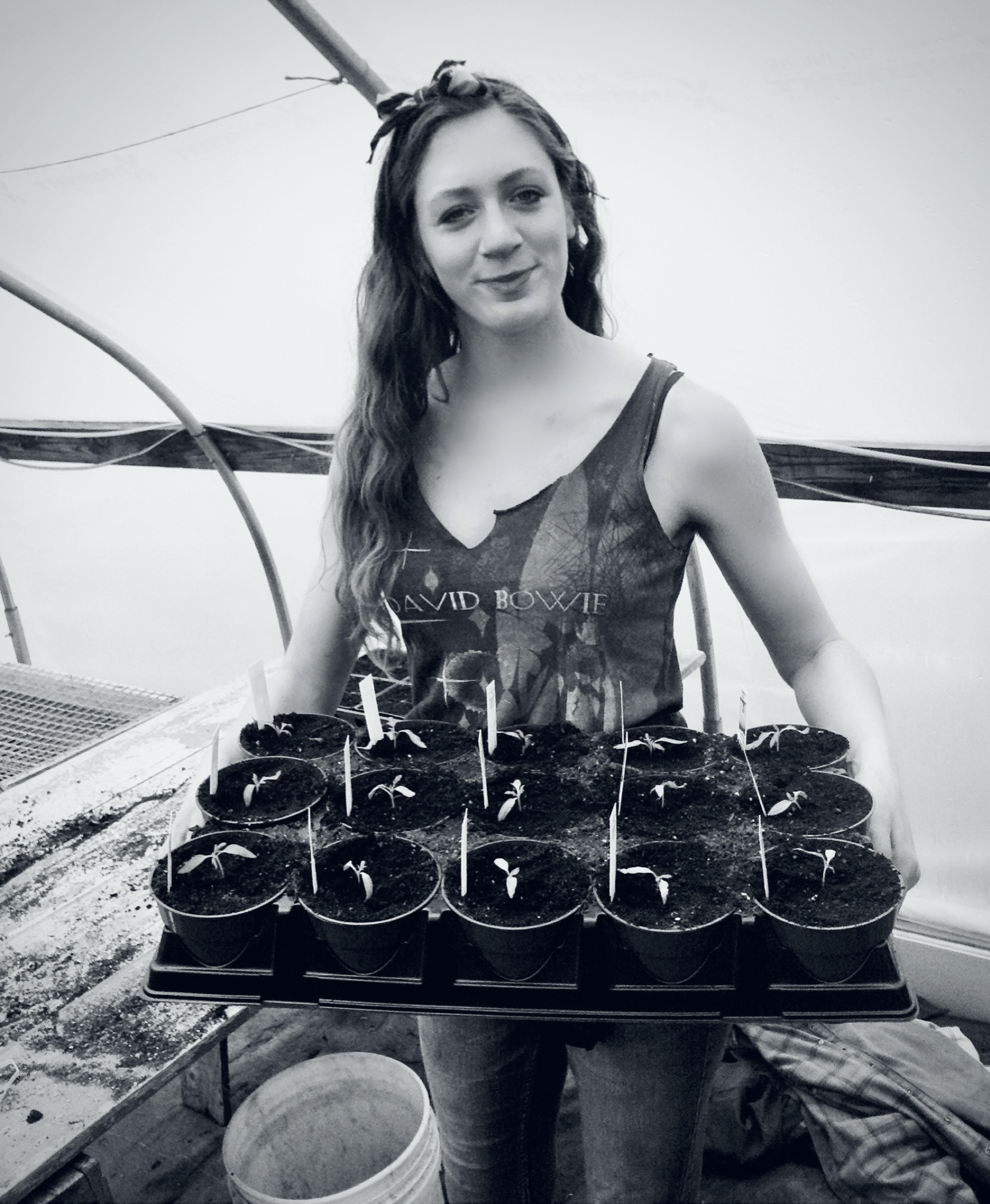 In her personal life, Audrey is a lover of the land, the sea, and all their gifts. She is passionate about studying the medicinal herbs and healing traditions of her Greek lineage. She sustains herself through time spent in the woods with her trusty dog companion, Lo. She is most at peace with a group of loved ones around her table, sharing food, laughter and spirited conversation. 
—
In the coming weeks, Audrey will be reaching out to many members of our community to learn more about their visions for our future. Contact her at audrey.nefores@commongroundct.org to say hello!