By Melissa Spear
Executive Director
Last week was the first week of Common Ground's Green Jobs Corp summer Site Crew.  We have four crews of students working on site for 5 weeks.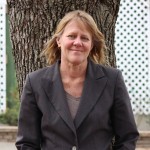 One crew is working with Thea and Theresa in the kitchen processing and preserving food from the garden to be used for our school lunch program.  One crew is working with Farmer Shannon preparing vegetable beds, transplanting, harvesting, weeding and running the weekly on-site farmers market.
Two crews are working on a variety of site projects including: building a small bridge at the wetland, erecting a blueberry arbor to keep our blueberries from being ravaged by the local cat bird population, cleaning out and organizing the tractor shed (including putting up new shelving), putting benches and a window into the new bus shelter, and landscaping the newly graded area at the bottom of the driveway.  It is quite an ambitious agenda!
Tom Gaudioso, Sarah Tracy-Wanck (aka TW), and I are sharing responsibility for running the two site project crews.  Last week we worked on cleaning out and installing shelving in the tractor shed, and on setting posts for the blueberry arbor.  Our crews must master a number very concrete skills in order to complete either of these projects successfully.  As they work crews are becoming adept at things like measuring (measure twice cut once!), cutting, drilling, handling a post hole digger (requires good upper body strength!), plumbing a post (no leaning posts allowed!), and using string to set a straight line (well, almost straight).
All of these are useful skills that I learned many years ago that have come in handy throughout my life.  I am sure the same will be true for our Green Jobs Corps members.  But the concrete skills they are learning this summer are really just the tip of the iceberg.   This I know well based on my own experience.
After college, I spent two years renovating a run-down house and property in Santa Fe, New Mexico.   In the process I learned to frame a wall, hang a door, install a window, lay tile, sweat copper pipe, plumb a bathroom, wire a room for electricity, install an irrigation system, build an adobe wall, fence a pasture, construct a deck and install smart home automation in the house.  I became proficient using any number of hand and power tools with respectful confidence.I have used this set of skills innumerable times over the decades since I left Santa Fe.
But it was the soft skills I developed on top of the concrete skills that made these two years of intense learning two of the most important years of my life.  While working on this construction project I learned how to plan ahead, to anticipate what needs to happen next and be ready for it.  I learned how to analyze and solve problems, and that cutting corners would inevitably create new challenges further down the line.  I learned to approach tasks thoughtfully and plan-fully, to focus on quality, and to be committed to doing things right from the very beginning.  I learned how to recognize dangerous and risky situations, and what it means to work safely.  I learned how to operate with confidence in a "manager's" role when working with subcontractors. I learned to keep my word and take responsibility for my actions.  I learned how to fail, regroup, and start over when necessary.
These "soft" skills, unlike the concrete construction related skills I acquired, are life skills that have helped make me successful in many other areas of life.  Because they are so readily transferrable to many other challenges in life, they are also the most important skills that our Green Jobs Corps crews will be working on this summer.
It is relatively easy to teach someone how to properly use a hammer:  hold it here, grip it like so, watch the point where you want it to land, etc.  The soft skills are harder to teach.  They are acquired primarily through real life experience, by going through the process of solving concrete problems, working with others to get a job done, and being given responsibility for meeting a challenge, and being held accountable for a result.
These are all things that our site crews experience at school, but there is something about attaching them to a very concrete construction project that makes the lessons feel more tangible, and the soft skills being learned more concrete.  And on top of all that, there is the satisfaction of being able to actually see and experience the very real contribution you have made to Common Ground's site as a result of your labor.  The tangible nature of the work product provides very powerful reinforcement of the lesson learned, and is something our crews – and their supervisors – can be proud of once projects are completed.
So next time you are at Common Ground, come check out the tractor shed, and the blueberry arbor, and the wetland bridge with a deeper understanding of how these represent all the learning experiences we all benefit from here at Common Ground.