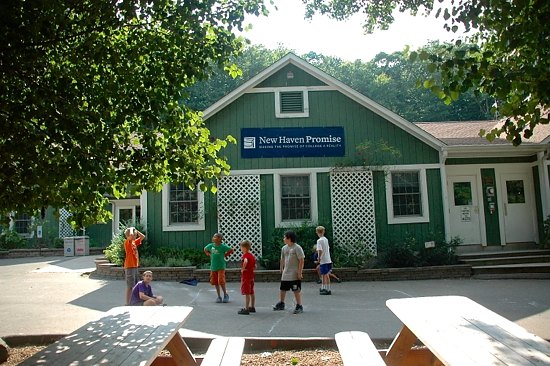 A green high school is getting even greener.
The high school, Common Ground High School – one of three federally recognized "Green Ribbon" schools in Connecticut – outlined its plans to build the first LEED platinum certified school building in New Haven during a tour with visitors from the U.S. Department of Education and the Environmental Protection Agency.
The federal officials Monday afternoon visited three Connecticut sites – Common Ground and Barnard Environmental Studies Magnet School in New Haven, and Hartford's Mary Hooker School – as part of a national tour of federal Green Ribbon schools. The green ribbon acknowledges schools that excel in environmental education while promoting health among their students. In its second year, the program recognized these three Connecticut schools as well as 61 others across the country.
Read the full article at New Haven Independent.