Two years ago, Common Ground launched a master planning process for our 20-acre site. Students, staff, board, and community helped us chart a course forward — and set clear goals for impact:
Grow Our Student Body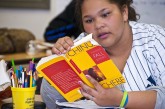 … from 165 to 225, offering more students opportunities for dramatic educational progress and real leadership development.
Expand Our Community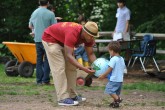 … from 8,000 to 12,000 participants per year, cultivating habits of healthy living & sustainable environmental practice.
Double Farm Production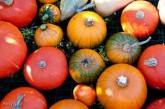 … and use this harvest to create a healthy, food secure, economically vibrant community.
Build and Share A True Model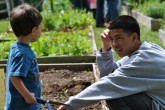 … of urban sustainability and education that works.
To reach these goals, Common Ground is setting out to make significant and lasting investments in our 20-acre site — recognizing that this place is a unique community resource and the root of all our work.  Over the next two years, we will put our master plan into action: