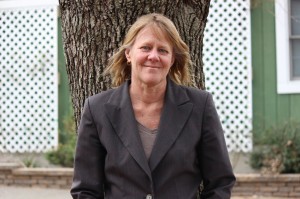 Melissa Spear has been the Executive Director of Common Ground since November of 2009. As Executive Director Melissa (with the help and support of Common Ground's amazing staff) is responsible for the strategic direction, financial health, and overall success of the entire organization. Prior to joining Common Ground Melissa worked in land conservation, serving as the State Director of the Trust for Public Land.
Melissa has been an active member of the Steering Committee of the Connecticut Food System Alliance since its founding and supports this groups efforts to create a food system that provides all Connecticut residents access to affordable, healthy, sustainably produced food. Melissa has also served on the Steering Committee of the Working Lands Alliance for almost a decade. Melissa received her Master's in Forest Science from the Yale School of Forestry and Environmental Studies, her Master's in Business Administration from I.E.S.E., an international business school headquartered in Barcelona, Spain, and a Bachelor's in Zoology from the University of California Santa Barbara.
Melissa is married to Roger and has a daughter, Dakota, a son, Skylar, and two step-sons, Michael and Ben. She looks forward to her last child graduating from college in May of 2017!
Contact her by email at mspear@commongroundct.org or by phone at (203) 389-4333 x1216