The Joan Gillette Award will be awarded annually as a cash prize to the senior who shows the qualities of an environmental leader/activist in the community.
Thank you for giving to support the Joan Gillette Award.
Common Ground takes donations through PayPal. You do NOT need to have a PayPal account to donate! You may give with a PayPal account or select to pay by credit card. You will receive an email receipt for your contribution. Click the Donate Now button to give.
Questions about your donation? Contact Kimball Cartwright, Director of Development, at (203) 389-4333 x1210 or kcartwright@commongroundct.org.
Curious to hear more about Joan Gillette and her connection to Common Ground?  Click on these names to read testimonials offered at a special dedication ceremony on May 6, 2017: Susannah Gillette (daughter); Cory Gillette (daughter); Valerie Miller (sister); Melissa Spear (Executive Director).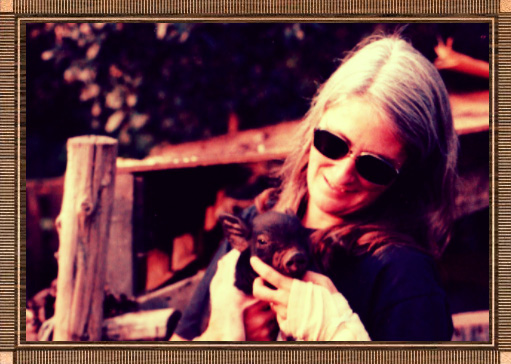 The Gillette family wants to create a permanent fund that will provide a $1,000 award to honor Joanie's vision and foresight that shaped Common Ground's values and led to Common Ground's growth and to reward urban environmental leadership development at Common Ground.
The Award will be awarded annually as a cash prize to the senior who shows the qualities of an environmental leader/activist in the community.  Qualities considered by the selection committee include:
Understanding of connectedness
Awareness of the urban environment
Actions taken to teach/lead others in the community.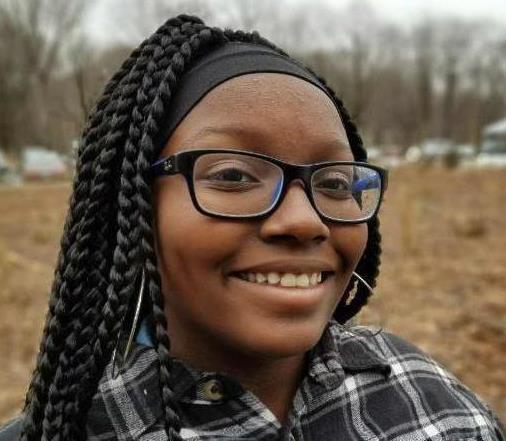 2017 award recipient Jalyn Johnson had a rocky start. In her first semester, Jalyn walked to the front of her Environmental Science class to give her final presentation and anxiety caused tears to pour out through the entire presentation. Yet Jalyn's presentation achieved fame at Common Ground, because, despite those tears, her presentation and research earned her an A+ in the class. Today Jalyn is a prolific public speaker with nerves of steel. She has spoken in front of many more classes, fundraiser banquets, whole school assemblies, Yale students, and of course most recently defended a senior portfolio of learning and leadership in front of a panel of Common Ground judges.
Jalyn worked with multiple Green Jobs Corps crews: Farm Crew, Site Crew, and West River Stewards Crew. She completed UCONN's Environment Summer Program and studied at the Water Boot Camp with the Regional Water Authority In her senior project she tackled "healthy Soul Food," and she presented her work to the Yale Sustainable Food Project. Jalyn worked her entire school year at CitySeed's farmer's market, helping to make healthy, local food available to the community, and will be working for Massaro Farm in Woodbridge, CT following graduation. She will be attending UCONN for Environmental Studies this fall.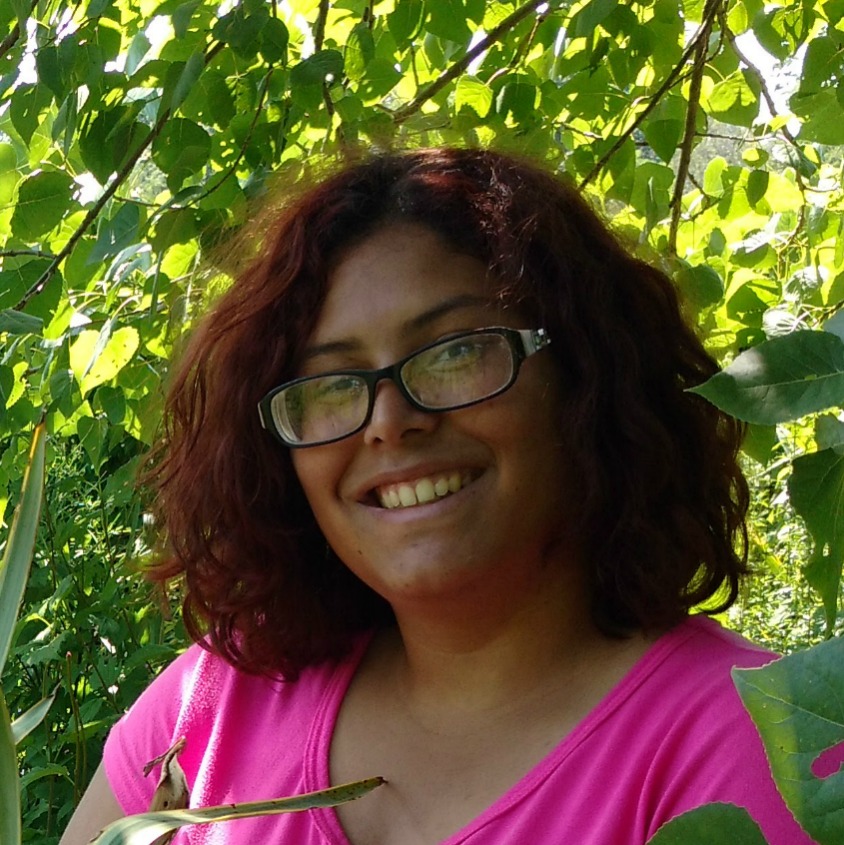 2016 award recipient Kathiana Torres persevered through numerous obstacles to become a respected environmental leader at Common Ground.  Kathiana was part of the West River Stewards, a Green Jobs Corps team, that took on a multi-year challenge to scientifically document whether urban habitat restoration is working to increase biodiversity in the West River in New Haven.  After restoring habitat and collecting data, Kathiana also became a co-author for an article on urban habitat restoration in the University of Connecticut's "Wracklines" publication.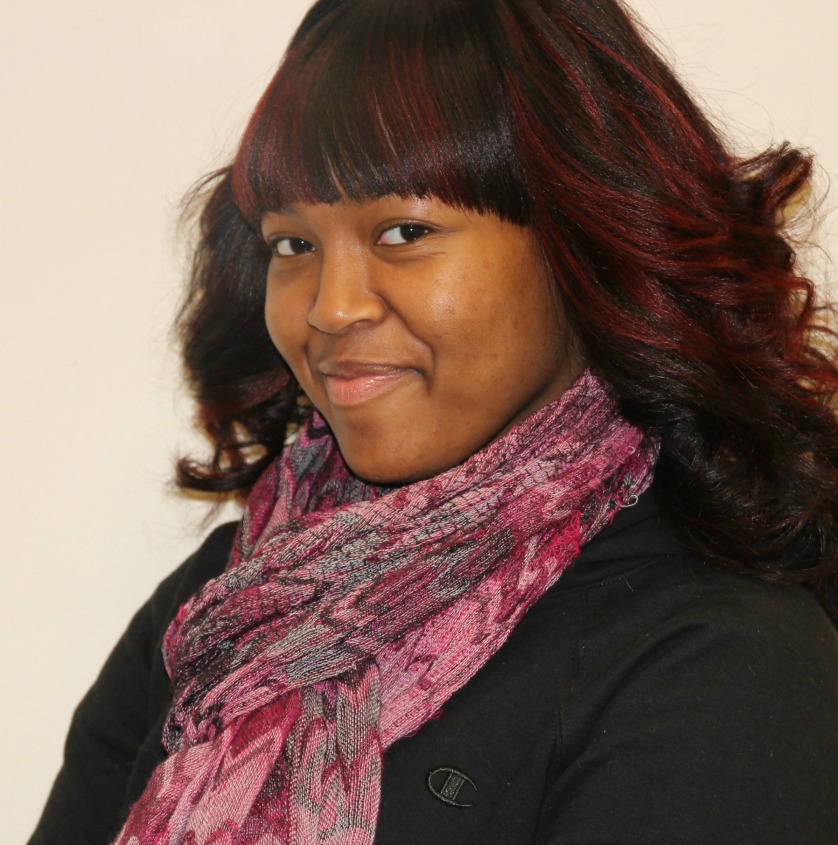 2015 recipient Moshema Hull grew up in New Haven, and specifically at the New Haven Boys and Girls Club, where she became a teacher and mentor to hundreds of young people, in 2014 earning the honor of Youth of the Year. Moshema led her senior project group through three months of research, interviews, and action – building an incredibly thorough research project on the root causes and impact of youth violence in New Haven, and bringing people together for a street/neighborhood cleaning day, as well as two tree-planting ceremonies.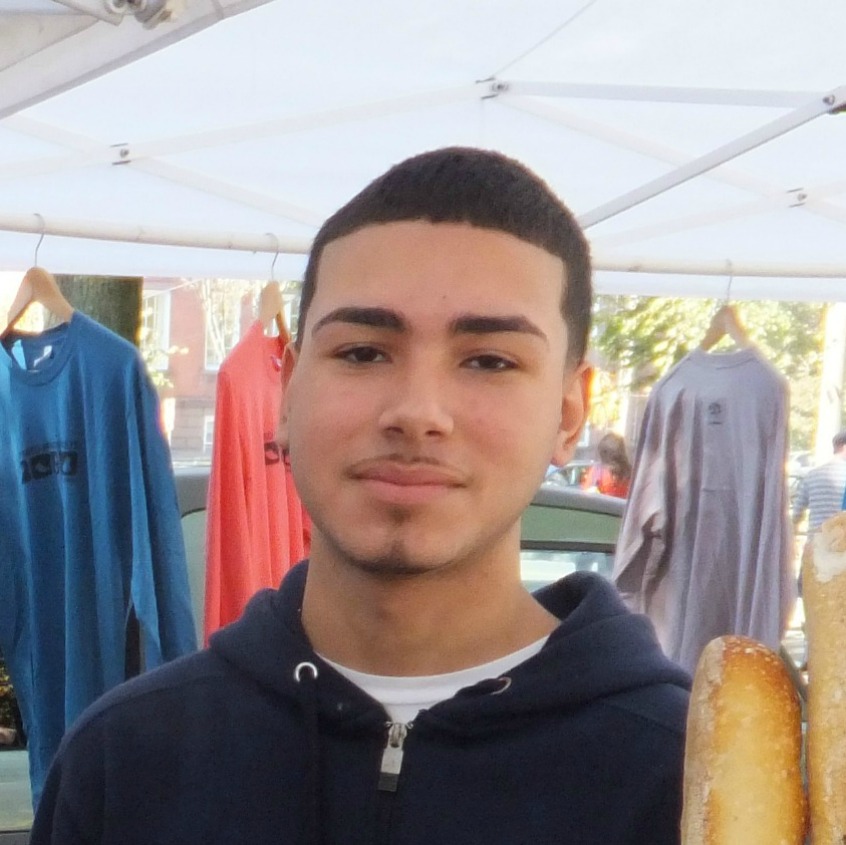 2014 recipient Julio Gomez stood out for excellent work throughout high school at Cityseed's farmers markets, West Rock Rangers and summer camp, and Yale's Urban Resources Initiative, while in Common Ground's Green Jobs Corps. Julio was a close friend to Javier Martinez, the Common Ground senior who was killed in December, 2013, and he took that experience, with three of his classmates, as the motivation for his senior project in spring, 2014.  Their project took a creative approach to reducing youth violence in New Haven by planting street trees.
Thank you again for being a part of Joanie's continued vision.