Chicks and Chickens Virtual Workshop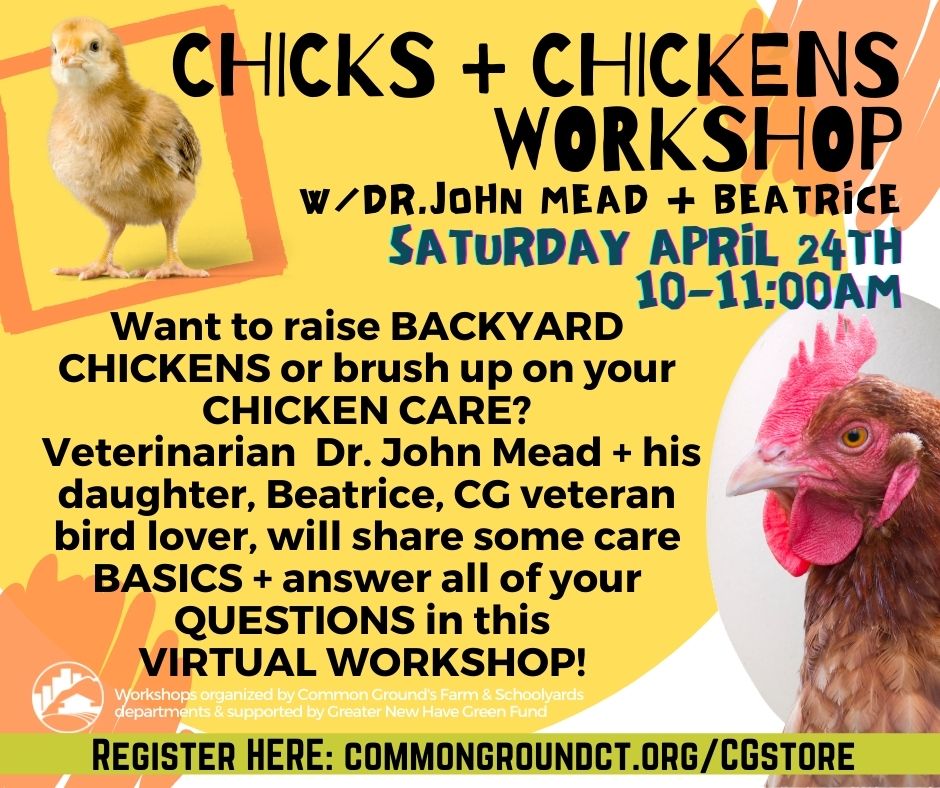 Saturday April 24th 10-11am
Want to raise BACKYARD
CHICKENS
or brush up on your
CHICKEN
CARE? Veterinarian Dr. John Mead + his daughter, Beatrice, CG veteran bird lover, will share some care BASICS + answer all of your QUESTIONS in this VIRTUAL WORKSHOP!
Our instructors, John and Beatrice, are our resident bird experts and will be co-teaching this workshop as a dad-daughter duo! Dr. John Mead has been practicing veterinary medicine for almost twenty years from as far as Florida and as close as Hamden, CT. He supports his young daughter's love of birds by caring for 3
chickens
(Mask, Billy Idol and Hea Hea), 2 English Budgies (Pip and Woody) a cockatiel (Boba) and a green conure (Tengue). Beatrice is a Common Ground veteran and has spent much of her time caring for our CG flock!
We also have BABY CHICKS FOR SALE, add them to your "cart" when registering for the workshop.