Errol C. Saunders, II is a doctoral student in the department of Curriculum and Teaching at Teachers College, Columbia University. He is a Ron Brown Scholar and holds a B.A. in Political Science from Yale University where he studied the relationships between cities and suburbs with regard to equity, economics, and the environment. His current research interests include public pedagogies of race and how going to school across geographic boundaries—neighborhood, city, and regional—affects students' educational experiences, senses of belonging, and educational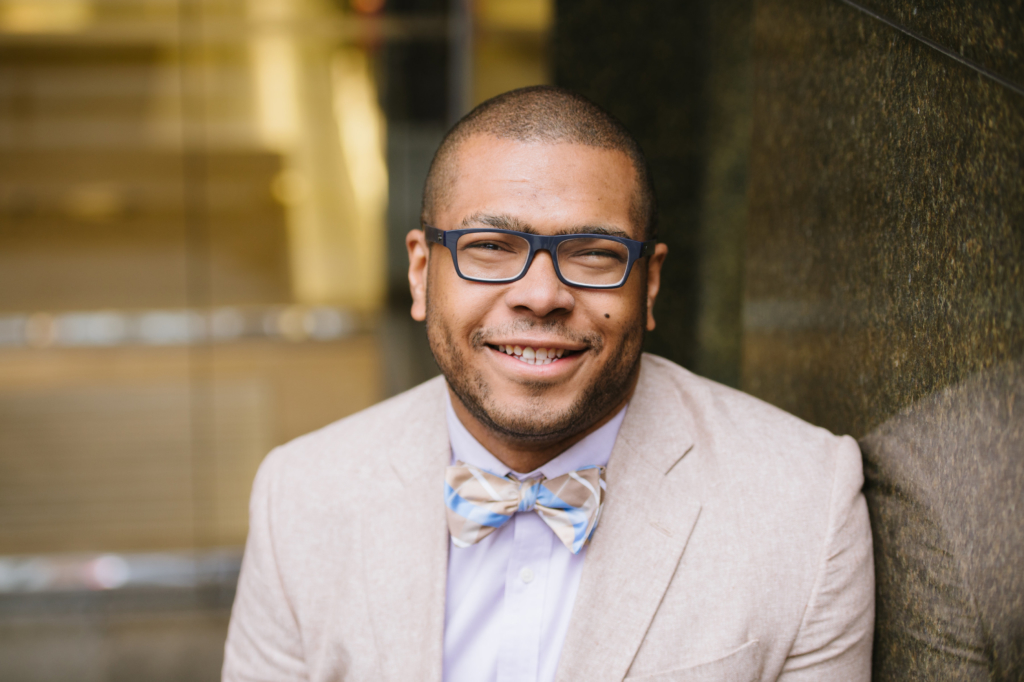 outcomes.
Before grad school, Errol was a faculty member at Hopkins School in New Haven, CT for ten years. During that time, he taught ancient history to seventh and eighth graders—a curriculum he was instrumental in developing. He also taught New Haven history to eleventh and twelfth graders where he developed a thematic curriculum stressing local field trips, primary sources, and the effects of New Haveners' historical problem solving. Additionally, Errol served on the financial aid and admissions committees, was a student adviser in the Junior School, and served as the Head Adviser of the Class of 2021.
Errol firmly believes that wholesale engagement in civil society can strengthen communities by building community capacity. He first became engaged in New Haven in the summer of 2004. It was then that he began he began working with middle schoolers at Summerbridge New Haven (now Pathfinder Hopkins School), an educational non-profit hosted by Hopkins School which specializes in preparing students from New Haven public and parochial schools for high school success. He continued that work as a Yale President's Public Service Fellow in 2005, during his tenure as a Hopkins faculty member from 2006-2016, and continues working with the program every year as the Co-Director of the summer program.
 Today, Errol serves on the boards of the New Haven Land Trust, the Urban Resources Initiative, and Common Ground. Errol regularly participates in the Rock to Rock Earth Day bicycle ride and often moonlights as a bicycle tour guide for the International Festival of Arts and Ideas.
Email: errol.saunders@nhep.com