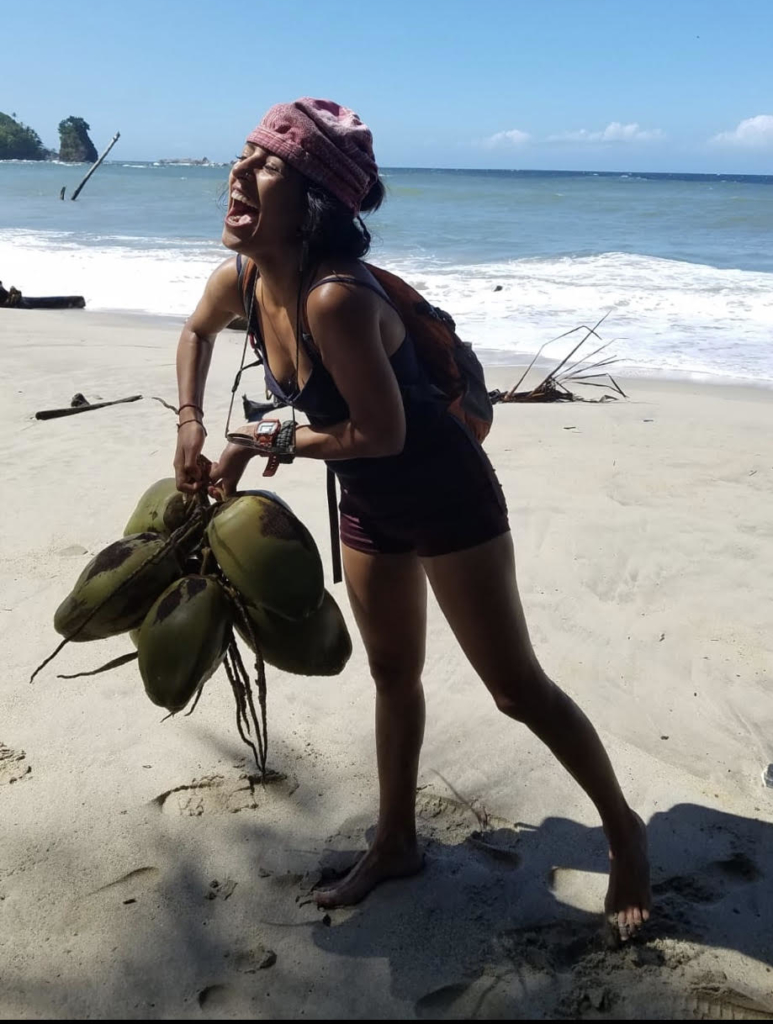 "Every time we step to our stoves to make a meal we're engaging with the society around us. Each ingredient that we use, every technique, every spice tells a story about our access, our privilege, our heritage, and our culture. The foods and dishes we consume are all part of larger forces that impact our lives. Our appetites and what we crave are the result of our place in the world at that time." – Korsha Wilson
An Elm City native; Disha (she/her) is a queer femme of color, who believes in the transformative power of youth/community, the outdoors & snacks.
She has been her grandmother's kitchen helper since the 1990's and comes from a family of agriculturalists, so much so that her last name – Patel – stands for the Gujarati word "patlikh" or farmer. She has spent most of her years on a circuitous path of immigration advocacy, community organizing, arts/cultural programming to the most tangible of pursuits: producing healthful food. She believes cooking & growing your own food gives you power & that it isn't just the food that is vital, but the act of eating together that creates a platform where any form of activism can sustainably happen.
As of now, Disha is a cook, grower, & youth educator at Common Ground High School who also teaches social justice, art and the community at Gateway Community College, and is on the programming team for Sanctuary Kitchen. She survives on a steady diet of hiking, climate organizing and holds reverence for theater/film, Ayurvedic food as medicine and for lifting up the stories and agency of those in the in-between spaces.
She is also an alumnus of Soul Fire Farm's BIPOC FIRE Farmer Immersion (Black-Indigenous-People-of-Color Farming in Relationship with Earth), and is a member of the Northeast Farmers of Color Network, Queer Farmers Network, and outdoor educator at Appalachian Mountain Club (AMC).