Calling all farm & garden lovers 18 years and up, of all experience levels! We LOVE having help on the farm! Come learn from our farmers and help our garden grow! Farm volunteers are welcomed to join us every Saturday between 10am-1pm. Find us in the harvest pavilion (at the entrance to the big farm) or out on the farm. Questions? Email farm@commongroundct.org. Hope to see you there!
If you or someone you know is ready to prepare for college with dedicated, motivating teachers who want every student to succeed, check out Common Ground. Questions? Email or call Brian Kelahan: bkelahan@commongroundct.org / (203) 389-4333 x1281
Fall program registration is open!
Kids Unplugged After School Program, Home School, Seedlings, School Vacation Days & more. Register for your space today!
Join us every Saturday April-November 10am-2pm to taste and explore in the learning garden, visit the farm animals, look for frogs at the wetland, play and build forts in the woods, volunteer on the farm, hike in the woods and more!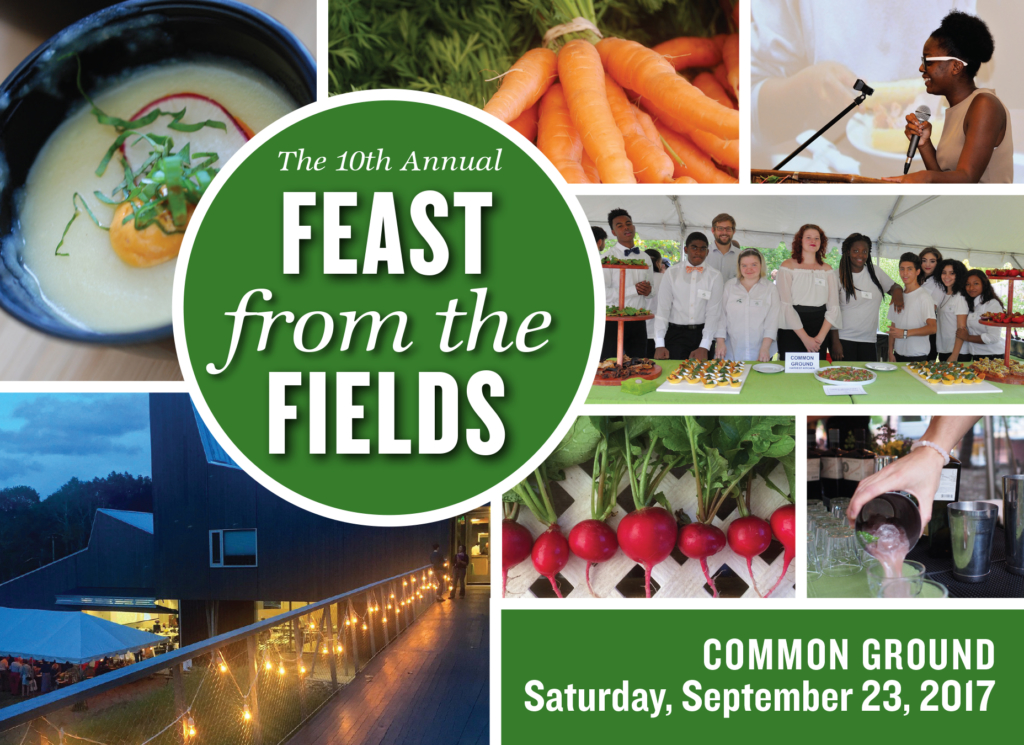 Common Ground will be celebrating 25 years at this year's Feast from the Fields! And it just wouldn't be a party without you! Come taste food from our farm prepared by all your favorite chefs. Learn more & get tickets here!
Common Ground stands in solidarity with all those working to promote justice, equity, and inclusiveness by opposing oppression in all its forms. Common Ground is committed to performing its work with humanity, and with love for all of our community members regardless of where they come from, what religion they practice, or what their immigration status is.
Read a letter from our school director to our school families here. Read a blog post from our executive director here. Read a statement on our protection for LGBTQ rights here.
joeltolman
by Joel Tolman, Director of Impact & Engagement This spring and summer, Common Ground is trying to do something we've never done before. Well, two things actually. We're trying to build a new, integrated 9th
Elena Augusewicz
Board of Directors Meeting 5/22/17 Present: Bob Parker, Melissa Spear, Cornell Wright, Deb, Jane Lee, Claudia Merson, Frank Mitchell Staff: Betsy Sneath, Elena Augusewicz, Joel Tolman, Kimball Cartwright, Liz Cox, Jesse Delia Guests: N/A Public
We are thrilled to welcome our summer farm interns, including Madison, a former camper who is coming home to the farm! She is joined by three others new to Common Ground: Haley, Marisa, and Sierra.