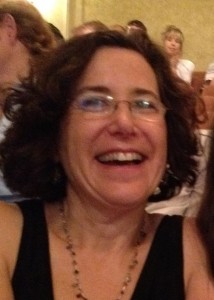 Beth Klingher is an artist and educator.  She has taught middle school math in the New Haven Public Schools for almost ten years, and is currently a teaching artist working with schools all over Connecticut to integrate art into their curriculum, with a specific emphasis on math.
As an artist, Beth works in mosaics using tiles, stone and broken pottery to create individual art pieces as well as community-based murals. Previous to her career as a teacher, Beth served as the President of Willow Solutions, a technology company that provides custom software solutions to the financial industry.
Beth is thrilled to be on the Common Ground Board and looks forward to working with students, teachers and staff to continue the growth and development of Common Ground.