If you or someone you know is ready to prepare for college with dedicated, motivating teachers who want every student to succeed, check out Common Ground. Questions? Email or call Brian Kelahan: bkelahan@commongroundct.org / (203) 389-4333 x1281
Join us every Saturday April-November 10am-2pm to taste and explore in the learning garden, visit the farm animals, look for frogs at the wetland, play and build forts in the woods, volunteer on the farm, hike in the woods and more!
Kids 5-12 spend a full day every week at Common Ground with teacher naturalists to explore, imagine, play, and learn on the farm and in the forest. Learn more here! The NatureYear application period is now open.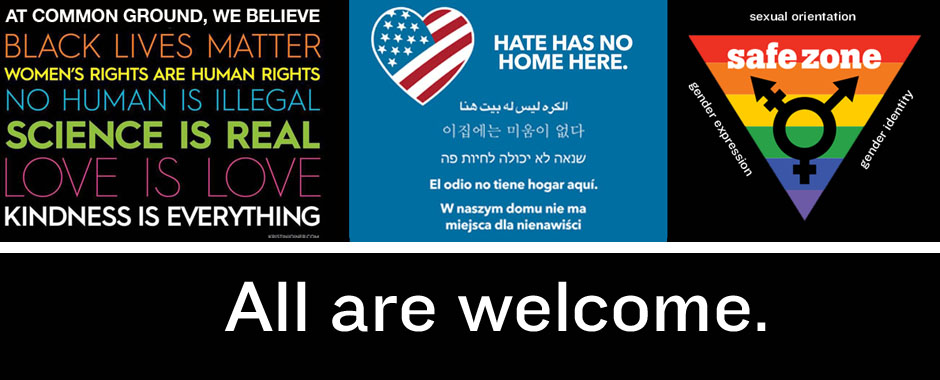 Common Ground stands firm in its opposition to the current administration's executive orders imposing a travel ban on Muslims from select countries, suspending the refugee program, restricting LGBTQ rights, and threatening to withhold Federal funding for law enforcement from sanctuary cities. These executive orders are in direct conflict with the values that define Common Ground and our community. Common Ground stands in solidarity with all those working to promote justice, equity, and inclusiveness by opposing oppression in all its forms. Finally, Common Ground is committed to performing its work with humanity, and with love for all of our community members regardless of where they come from, what religion they practice, or what their immigration status is.
Read a letter from our school director to our school families here.
Read a blog post from our executive director here.
Read a statement on our protection for LGBTQ rights here.
The Great Give starts in...
joeltolman
Present: Wendy Battles, Mike Doolittle, Monique Frasier, Beth Klingher, Jane Lee, Kerry Lord, Frank Mitchell, Bob Parker, Melissa Spear Staff: Kimball Cartwright, Liz Cox, Deborah Greig, Rebecca Holcombe Wendy called the meeting to order
By Kevin Sinusas Science Teacher At the end of the fall semester, students investigated a series of historical and current social issues related to cell division. In traditional biology curricula, this topic can often
Each month we will be providing you with a great recipe that utilizes the farm fresh ingredients that are in season on our Urban Farm. This month's Seasonal Recipe is a simple option for a