Join us for the 11th Annual Feast from the Fields! Amid all the great food, fun and celebration, we will be having both Live and Silent Auctions. These will feature items and experiences that connect to Common Ground's mission and values. Because the party shouldn't end the night of the 23rd!
 Live Auction Items- More TBA
---
A Feast Just For You!
Enjoy a private dinner for four provided by the chefs that brought you Caseus. Be some of the first people to experience- Olmo, the brand new culinary venture of Jason Sobocinski, Craig Hutchinson, and Alex Lishchynsky . More information to come!
Gratuity is not included; please tip your servers.
---
A Week On Martha's Vineyard

Enjoy a beautiful four-bedroom cape in Vineyard Haven, with easy access to all that Martha's Vineyard has to offer. Walk miles of beaches, explore colonial history, eat and shop in quaint villages – or simply relax in a world apart from the daily grind. Available for a week to be negotiated during the next year.
---
Shaken, Stired, Wined and Dined
Enjoy this unique chance to learn the art of mixology from the best in New Haven, the staff at Ordinary. You and five of your guests will engage in a Cocktail Mixing class while enjoying decadent food pairings in this historic downtown cocktail bar that has served Babe Ruth, Woodrow Wilson, Humphrey Bogart, and Katherine Hepburn.
---
Adirondack Retreat

Take a long Fall or Winter weekend at this beautiful Adirondack retreat. House can  accommodate as many as 10 people. House is fully winterized, lakefront property. Perfect spot for leaf peeping season or a ski vacation! 45 minutes to Whiteface or XC skiing right out the basement door onto Upper Saranac Lake. Unavailable Columbus Day, Veteran's Day, MLK, & President's weekends. 
---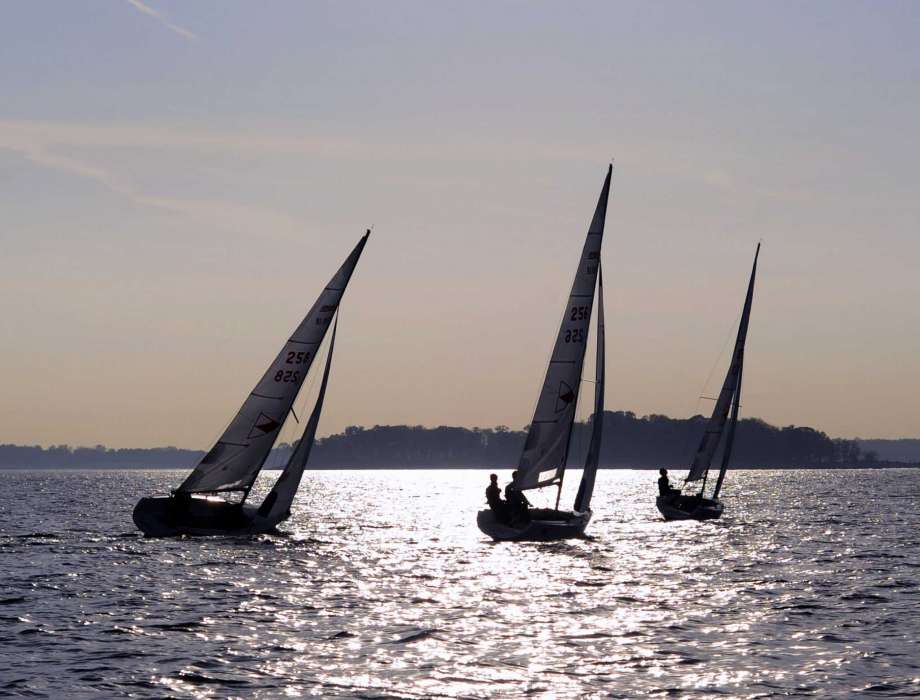 Set Sail!
Do you want an evening sail to see the sunset while enjoying some light snacks?Have you wanted to learn the basics of sailing? Are you a sailor and you would like to spend some time out on the water?
You and three of your guests will be able to spend the afternoon or evening sailing out of Milford Harbor. We can tailor the time to suit your desires.
Join Jeff Carter on Easting for an enjoyable afternoon/ evening of sailing.
Easting is a 32 foot Columbia 9.6 sailboat. You will have the comforts (bathroom) close at hand while enjoying the waters of Long Island Sound. The sailing season ends in early December and starts in April. We can work out the dates and see where the winds take us.
---
Playyyyy Ball!
Are you or someone you love one a sports fanatic? If so, this special experience is for you! The highest bidder will receive two tickets to see the Hartford Yard Goats and get the once-in-a-lifetime chance to throw the first pitch of the game! Hear the crowd go wild in Hartford's beautiful new arena and enjoy everything a classic baseball game has to offer.
---
Silent Auction Items
mActivity: One month membership, 2 personal training sessions and one massage
Experience a one month membership at mActivity, not just a gym but an innovative fitness center for health and wellness located in the heart of the East Rock neighborhood. mActivity is committed to providing fitness services of the highest quality by creating a community of health that supports the pursuit of physical, social and emotional well-being.  Membership includes two personal training sessions to help guide you to optimal fitness along with a free massage to treat those hard-working muscles! 
---
 Vermont Getaway
Spend a beautiful weekend in Southern Vermont.  Enjoy hiking, kayaking and exploring: winery, brewery, fromagerie, antiques and crafts nearby. This home is only 2 hours from New Haven and sleeps 6 comfortably. It is available for up to four days/three nights during fall or spring.
---
Niantic House Getaway
Enjoy a long weekend in a beautiful setting without hours of travel time! The house includes a large master bedroom upstairs with a grand view of the river where it is over a half-mile wide. The second bedroom has a full bed below and a single bunk above, ideal for sleeping up to three children; the downstairs den has a queen-sized futon couch/bed.
East access to the fine restaurants, jazz, and theater of Niantic and the Connecticut shoreline. It's situated a short drive from Mystic Seaport and the Mystic Aquarium. 
---
2 Seats On The Elm City Party Bike

Get geared up and ride New England's first and foremost pedaled party and sightseeing bike! The Elm City Party Bike is a fun, social and relaxing way to experience the city while exercising.
You and your friends can book the Party Bike for private excursions through the city, bar hopping and sightseeing tours! Augment your experience by bringing your own alcoholic beverages and breeze through the city while sipping. You can also add a Historic Narrated Tour with one of our historian guides, or a Spirits & Spirit & Experience with our resident medium and ghost finder! Additional time may be added by the hour to the tour based on availability. Contact us to inquire. Guests must have valid government issued IDs in order to consume alcohol.
Party Bike driver & host gratuity is greatly appreciated! Reservations should be made Monday through Thursday.
---
Make Haven Membership Package
A six Month membership at MakeHaven, where you can make your dreams! Includes one-hour private lesson in 3-D printing or laser cutting. MakeHaven also offers members hands-on skill building experiences in mechanics, electronics, crafts, art, design, programming, cooking, biology, chemistry, fabrication, metalworking and woodworking. Membership includes any-time access to the tools, the facilities, and the vibrant community of makers, tinkerers, thinkers, inventors, and dreamers. Learn more about the tools and resources available to members at MakeHaven.org
---
Gaudioso Wine Experience
Always wanted to learn about wine-making? Immerse yourself in learning the entire process from crushing the grapes through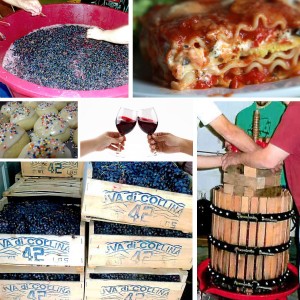 bottling – and then take home a case of 12 of your very own bottles of wine! To cap off your experience, hang out by the fire pit enjoying last year's vintage and then share in a delicious Italian style home cooked lunch which may include homemade pickled eggplant, stuffed peppers, cheese, olives, brie, roasted red peppers, garlic bread, lasagna, salad, and Great-Grandma's angenettis. Invitation for 4 people.
The Gaudioso family's red blend won first place at the North Haven Day of Wine & Roses Festival!
To occur in October; date determined by peak grape season.
---
Brewery Tours and Tastings: New England, Black Hog and Two Roads Tour and more TBA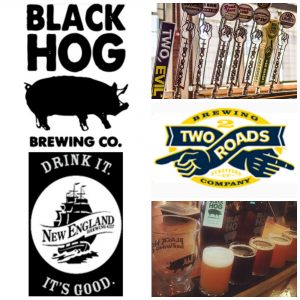 Gather up a crew and enjoy tours of local craft breweries for up to ten participants.
New England Brewery, located just around the corner in Woodbridge, offers an amazing collection of beers in both cans and growlers. Don't forget to check out some of those beer labels created by artist Craig Gilbert!
The Black Hog Brewing Company was founded by brothers Jason and Tom Sobocinski of Caseus fame, along with Tyler Jones, an old family friend. Their tasting room is located in Oxford CT and features ingredients from local farms.  The tasting room has custom Jenga, a Pac-Man/Galaga arcade machine, and cornhole.
Two Roads has been cranking beer since 2012. They offer a wide range of beers from zesty saisons to Conntucky Lightnin', a strong ale made with corn grits and aged in a bourbon-barrel. The tour takes place at their brewery in Stratford, CT. If you'd prefer not to drive, you can take a shuttle from the Stratford train station on weekends!
---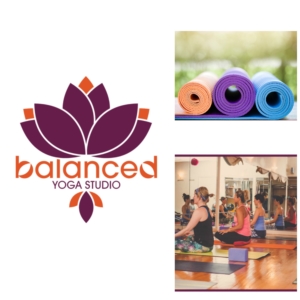 Yoga Classes and Mat
Whether you're a beginner or an experienced practitioner, Balanced Yoga offers classes for everyone.
This package includes a certificate for 14 classes of your choice (or select a month of unlimited classes plus two private sessions if you prefer!). This package includes a yoga mat and mat carrying bag, so you are ready to stretch, strengthen, and relax from day one.
---
 Fig Tree from Cricket Hill Gardens

Always wanted your very own fruit tree?  Cricket Hill Garden in Thomaston generously donated a Chicago Hardy fig tree in a 2 gallon container. The tree is 3′ tall. Full care instructions provided.  About the variety: Small to medium sized fruit violet skin when ripe. Sweet, strawberry pink pulp. Fruit resembles that of 'Brown Turkey.' Excellent flavor and very hardy. If all above-ground growth is winter killed, new growth will leap out in the spring and still bear a crop of figs by late summer. Not all fig varieties will do this in shorter northern growing seasons. This variety was originally found growing in a garden on Chicago's south side. Likely of Italian origin.
---
3 passes for Sky Zone
Sky Zone Trampoline Park passes for three for 60 minutes each, what more fun than that?>Bounce into some fun with these Sky Zone Trampoline Park passes for three for 60 minutes of jump time. The perfect way to keep moving and have fun.
---
The Eli Whitney Museum: Birthday Party
This one is a special opportunity for your little historian! Enjoy a birthday party at the Eli Whitney Museum
---
Handmade Mosaic from Mosaic Murals and Math
Handcrafted by Beth Klingher
---
Gift Basket from Fire Ring Farm
Enjoy the bounty of a local farm even into winter! This basket is over flowing with both fresh and canned selections from Fire Ring Farm.
---
Common Ground's Basket of Uncommon Goods
Bring home a piece of Common Ground with our Uncommon Goods from the farm: eggs, yarn made from wool from our sheep, jam, maple syrup and other seasonal goodies. Plus a certificate for one of our broiler chickens in the spring! 
Family Portrait Session at Lotta Studio
---
Show off your family in a unique and creative way with this gift certificate for a Family Portrait or Panoramic Photo Session. Spend 3 hours with the Lotta Studio photo team, Luke and Mistina Hanson, as they capture images of your family in the perfect light.
---
Improvisational Quilting Bee with Robin Green
Host a special birthday party, wedding, birth, or just gather your friends for a fun evening of sewing. Each guest is asked to contribute a piece of fabric that will be incorporated into a one-of-a-kind wall hanging or small quilt. No sewing skills or special equipment is required!
---