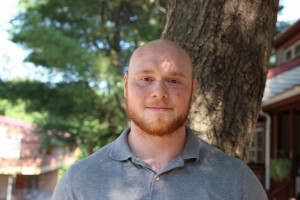 Jesse found Common Ground while mountain biking on West Rock. Interested in why there was a school in the middle of the forest, he did some research and found an educational system that matched his beliefs.
He is a Math TA and the Cycling Coach. The cycling team practices in West Rock and Races throughout CT.
Jesse is currently attending the University of New Haven, working towards a BS in Mechanical Engineering. When not working or studying he's trying to get outside: rock climbing, mountain biking, backpacking or just general outdoor things.
He can be reached at jesse.snyder@commongroundct.org.